I met with one of my business coaches a while back (external accountability for the WIN). We talked a lot about ways I can grow my business, and there was one thing he said that I didn't quite agree with.
Quit wasting all your time on all those 3-day conferences!
I had just come back from LabCon, the yearly conference for solo/smalls from Lawyerist. I chuckled to myself before explaining everything I accomplished in those 3 days.
How I leveraged LabCon
I arrived with nothing but an open mind and an idea for subscription legal services at my firm, and by the end of the conference I left with the entire program framed out, branded, named, designed, reviewed – all of it. All that was left was to build it.
I went from an idea to a real product I could explain to a client within three days. That's 72 hours! How?
I was in the room with the most talented, creative, and innovative lawyers and professionals in the country. And I took FULL ADVANTAGE of their support and willingness to help. (Thanks SO much to Marshall Lichty, Kelly Street, Sam Glover, Aaron Street, Sarah Smerage, Vanessa Davis, Chad Burton, Billie Tarascio and everybody else that lent their insight!)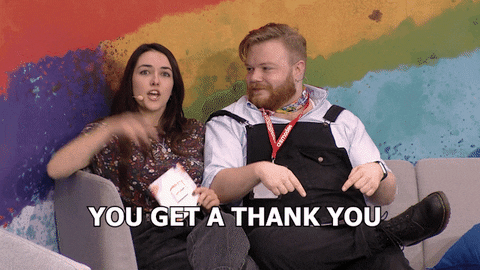 It's super easy to go to a conference with the mentality that you're just going to soak up any creative and innovative vibes you can find. And you will. You'll get inspired and get some ideas, and then they'll make you form a plan to deal with them when you get home (in all your spare time!).
And obviously, that's a valuable thing. I did some of that.
But my coach is right – when you go to something like this, it costs you money and family time and billable time. So, you want to make the most of that time. For me, if I'm not coming out of there without something tangible, I feel like the investment isn't being maximized.
So how do you maximize it? Here's what I do.
Go in with a goal to work towards.
What do you want to accomplish for your practice? How can you use this time and this environment to get you moving toward your goal? Go in with the willingness to push yourself and dig in and do the work.
It's great to participate and come away with a thousand ideas (and don't get me wrong – I did that too).
But I went in with a specific goal: "I'm going to build a subscription model." Then, I suddenly had a direction for every small group discussion, every one-on-one convo throughout the conference. I wasn't just talking in the hypotheticals – I could use the brilliant minds in the room to help me develop this model.
Use the event as a built-in deadline.
It's SO easy to push off deadlines, especially if it's for something totally new in your practice.
It's easy to leave a conference saying, "I want x-y-z done by the end of the month."  Are you going to be able to hold yourself to it? Be honest.
But if you're saying, "X-y-z needs to be done by Wednesday morning, by the end of the conference. Now you're holding yourself accountable, especially if you share your goals with the people around you.
At most conferences there's a bunch of time that doesn't interest you. Nothing good happening between 10am and noon? Forget about 2 credits, skip it and make a draft of something instead. Hate networking receptions? Bring your draft and show it to someone whose feedback you respect.
A few months after LabCon I did this at Clio's conference in New Orleans – running around with my laptop showing people what I'd built and getting input, going back to my hotel room and getting a few more things iterated.
Hack. That. Conference!
Keep your goals realistic.
You're not gonna overhaul everything in 3 days! Once you get the sense of accomplishment though, it's easier to keep the momentum going. With the right mindset and the right community, you can do amazing things. AMAZING THINGS.
I'm a test case for showing just exactly how much you can leverage a conference or event if you go in with the intention to GET. IT. DONE.
Going to any conferences this year? I'd love to hear what you hope to get out of them! Tweet me @JessBirken.